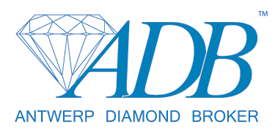 Antwerp in Belgium has been the centre of the world diamond trade since the 16th century. Today, over four in every five diamonds are first traded in Antwerp. We were honoured in October 2011 when Zantis Jewellers was recognised and appointed an Antwerp Diamond Broker receiving our certificate from the President of the World Diamond Council. This allows us our own designated office in the historic Antwerp diamond centre to sort and purchase diamonds. Since then we have imported over 100ct of polished and rough diamonds which allows us to pass on significant import and wholesale costs for our store inventory and also savings for our customers who have pre-ordered.
Let us buy for you
In addition to buying diamonds for our store, we offer our services to purchase diamonds for our customers of the exact size, shape and quality they prefer at substantial savings off normal retail prices. These handpicked diamonds can also be laser engraved with a special message, a date or a unique number for identification and security.
We are happy to offer this service as we always enjoy finding a special diamond for a customer and then delivering it personally.

Peter and Belinda Zantis are pictured below with the world renowned diamond cutter Sir Gabriel Tolkowsky during a recent buying trip to Antwerp.